Voices Beyond Bars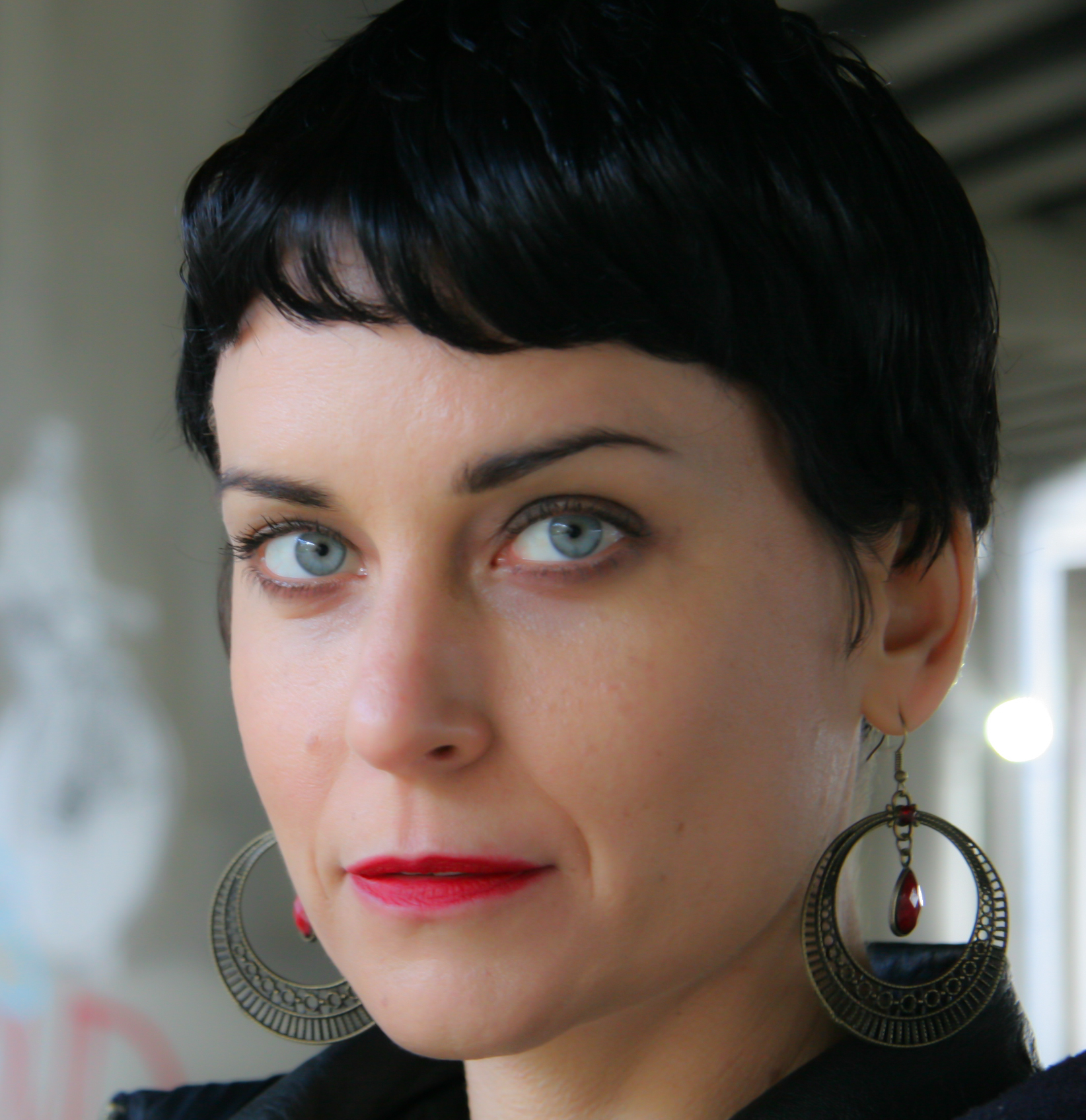 Katherin Hervey is a multimedia producer, college instructor and restorative justice facilitator for incarcerated populations. She is also a former Los Angeles Public Defender.  As a multimedia producer she was the Publisher and Editor-In-Chief of Shades of Contradiction, a nationally distributed not-for-profit arts and culture magazine dedicated to promoting critical thinking and creative action; and co-founded Raw Love Productions, a multi-media production company focusing on visual storytelling. As a filmmaker she has produced, directed and art-directed documentary and narrative films.  Currently working directly with incarcerated populations, she works to replace incarceration with education and the development of behavior based on human dignity, self-esteem and hope.  She is currently producing the documentary "The Prison Within," following the journey of metamorphosis through the hearts of prisoners with life sentences and survivors of violent crimes.
Reading and Open Mic Series
Susan Meyers has published in Calyx, Dogwood, Oregon Humanities Journal, Wilderness House Literary Review, Rosebud Literary Magazine, The Minnesota Review, WomenArts Quarterly Journal, Gender and Education, and Community Literacy Journal. She is currently working on a historical novel about her family's circus, which operated during the early part of the twentieth century, as well as an ethnographic monograph about literacy and migration in the U.S./Mexico context. She received her Ph.D. in Rhetoric, Composition and the Teaching of English from the University of Arizona and holds an MFA in Creative Writing from the University of Minnesota. She graduated from Seattle University in 1999. Meyers, a writer and poet, was in the Honors Program and majored in English and minored in sociology.
Chelsea Bolan is a fiction writer and poet based in Seattle. She writes a lot about people who long for alternate worlds where they would better belong. In the meantime, they make kites, change genders, cross cultures, play piano, stalk flautists, jump off bridges, and dream of UFOs. Her work has appeared in The Kenyon Review Online, CutBank, Fourteen Hills, Borderlands, Poetry Northwest, Bayou, The Ledge, and other journals. She earned a Bachelor of Arts in English Literature from the University of Washington and an MFA from the University of British Columbia in Vancouver, where she completed a novel, In the Place of Silence. In 2010 she was Artist-in-Residence at Milkwood International in Český Krumlov, Czech Republic, to further research on a novel, Where Is Here, that is still in progress. In 2011, she was awarded a GAP grant (Grants for Artist Projects) from Artist Trust to work on short stories.
Gay Romance Northwest
Daisy Harris was born into the psychedelic wonder that was the 70's. She's been to Catholic school and Ramones concerts; danced to the MC Hammer and Lady Gaga; and been a hair's breath from shipwreck twice. (Three times, if you count sea kayaks!). As far as Daisy's concerned, the best things in life happen by accident. Though she's gotten better at planning as she's aged, she still writes, lives and plays by the seat of her pants. Her books are a happy mix of romantic comedies and coming of age stories, more often than not, inspired by the great films of the 1980s.  Daisy lives in Seattle in a house full of dogs and children. When she's not writing gay romance, she can be found experimenting with new ways to cook kale. Every once in a while, she goes out to pay homage to the party of gods of her youth—and maybe to find a little trouble. Visit Daisy's website.
Laylah Hunter writes speculative fiction, often queer, often erotic, often concerned with power dynamics, and sometimes all of those things at once. Hunter's mild-mannered alter ego has a day job in one of the driest and stuffiest corners of the publishing industry, a video game habit, and two cats who consistently fail their aloofness checks. Hunter writes best on rainy days and is powered mostly by lattes, which made moving to Seattle a wise career choice. Visit Laylah's website.
 Writer's Workshops
Nick Schwarzenberger muddles about Seattle. He works as a freelance editor and writer, and his work has appeared in Crosscurrents Literary Review, Cellar Door, and Poplorish. He spends his time hiking, writing, assiduously analyzing hip hop, religiously watching science documentaries, and drawing with sharpies. He also travels, eats weird food, and enjoys the occasional cocktail and meeting new people. You can follow him at pleomorph.tumblr.com.
Terra McKeown has lived many lives in many places, but calls Seattle and Mt. Rainier home while ze works half-time in social work, half-time in somatic bodywork, and half-time at writing. In none of those fields does ze need significant math skills. Ze particularly enjoys writing urban fantasy and pulling apart the mysteries of our lives, but also writes erotica. You can find zir wandering the streets of Seattle on foot with headphones blaring.
POPLORISH
Andrea Speed was born looking for trouble in some hot month without an R in it. She's the author of the Infected series for Dreamspinner Press, the Josh of the Damned series for Riptide Publishing, and has a bunch of non-series stuff as well. She makes up stuff, just to be an ass. In her spare time, she arms lemurs in preparation for the upcoming war against the Mole Men. Viva la revolution! Visit Andrea's website.